This post today is for my fellow Team Read members over at

crimeland
, because who doesn't want pretty sigtags of our favourite Genius!
Any tag in this post can be customized with your name. I've used some of my favourite Reid references. I hope you'll enjoy them! Feel free to "order" as many as you want.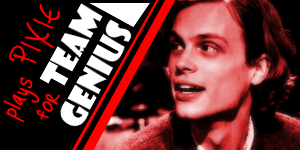 ( This way to Dr. Reid! )
<3 from Pixie of Team Genius!